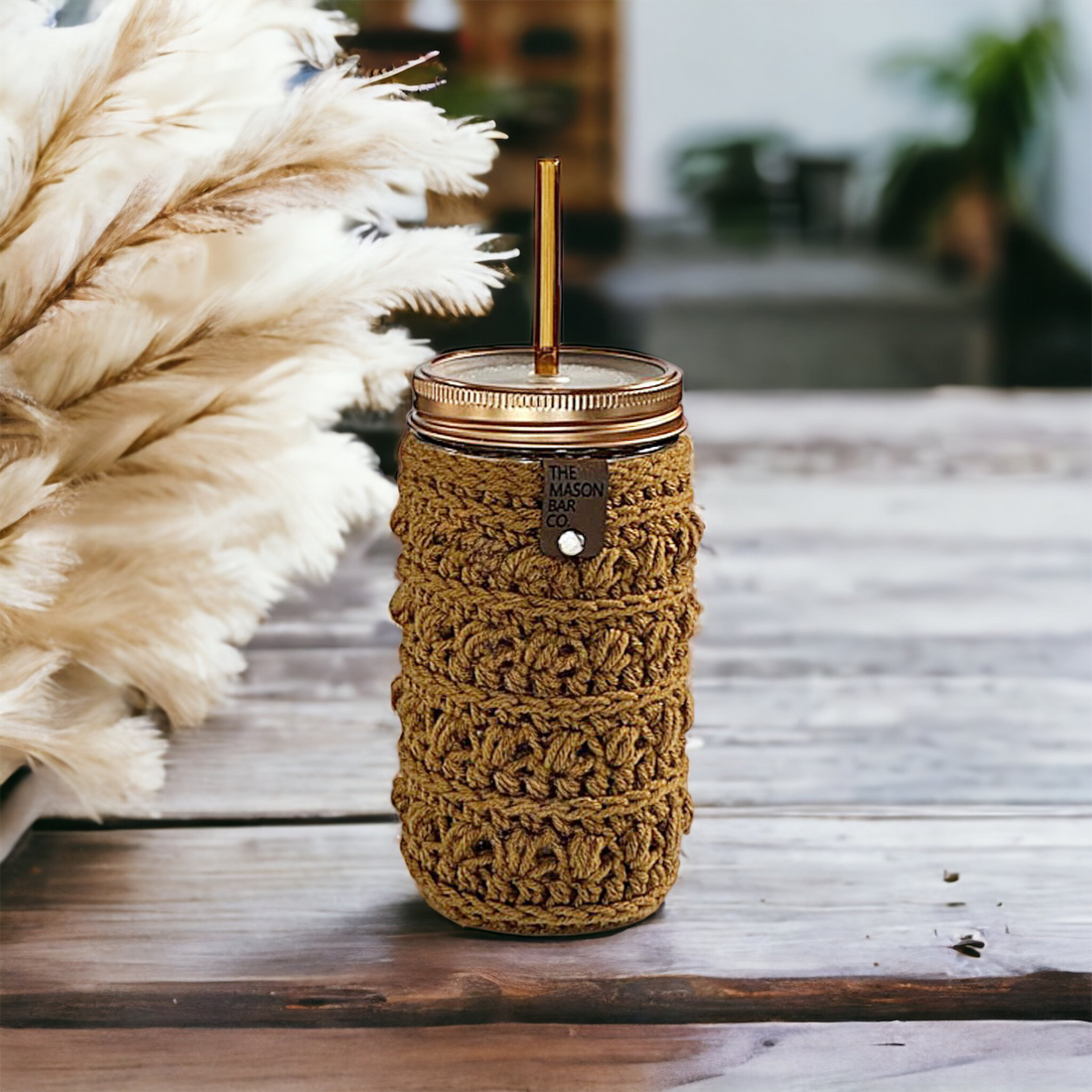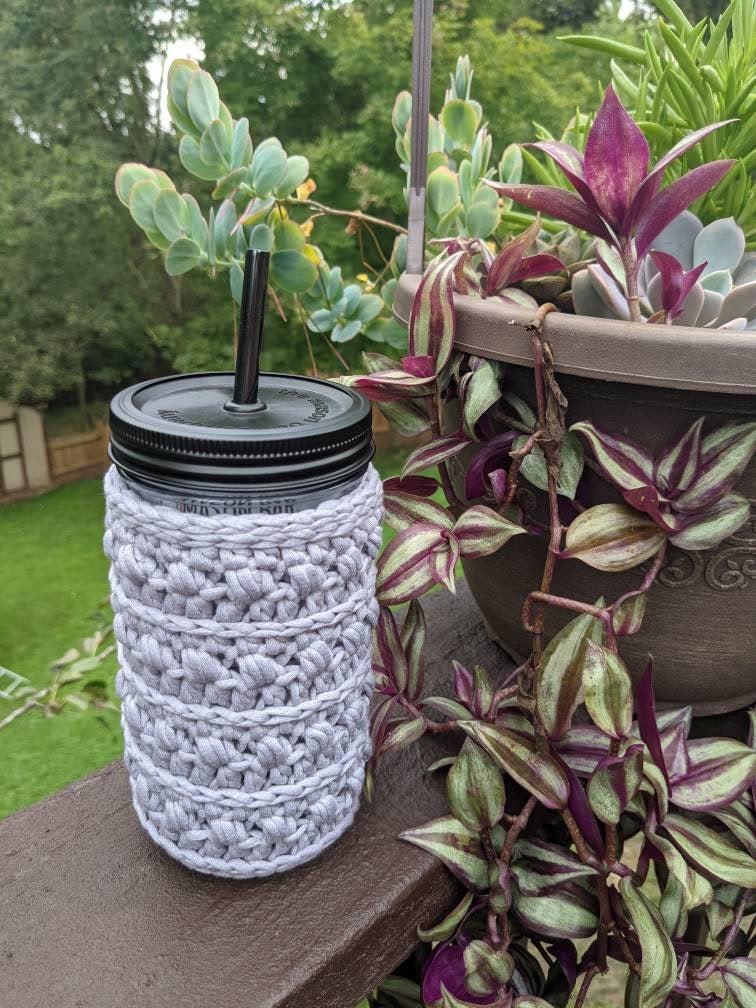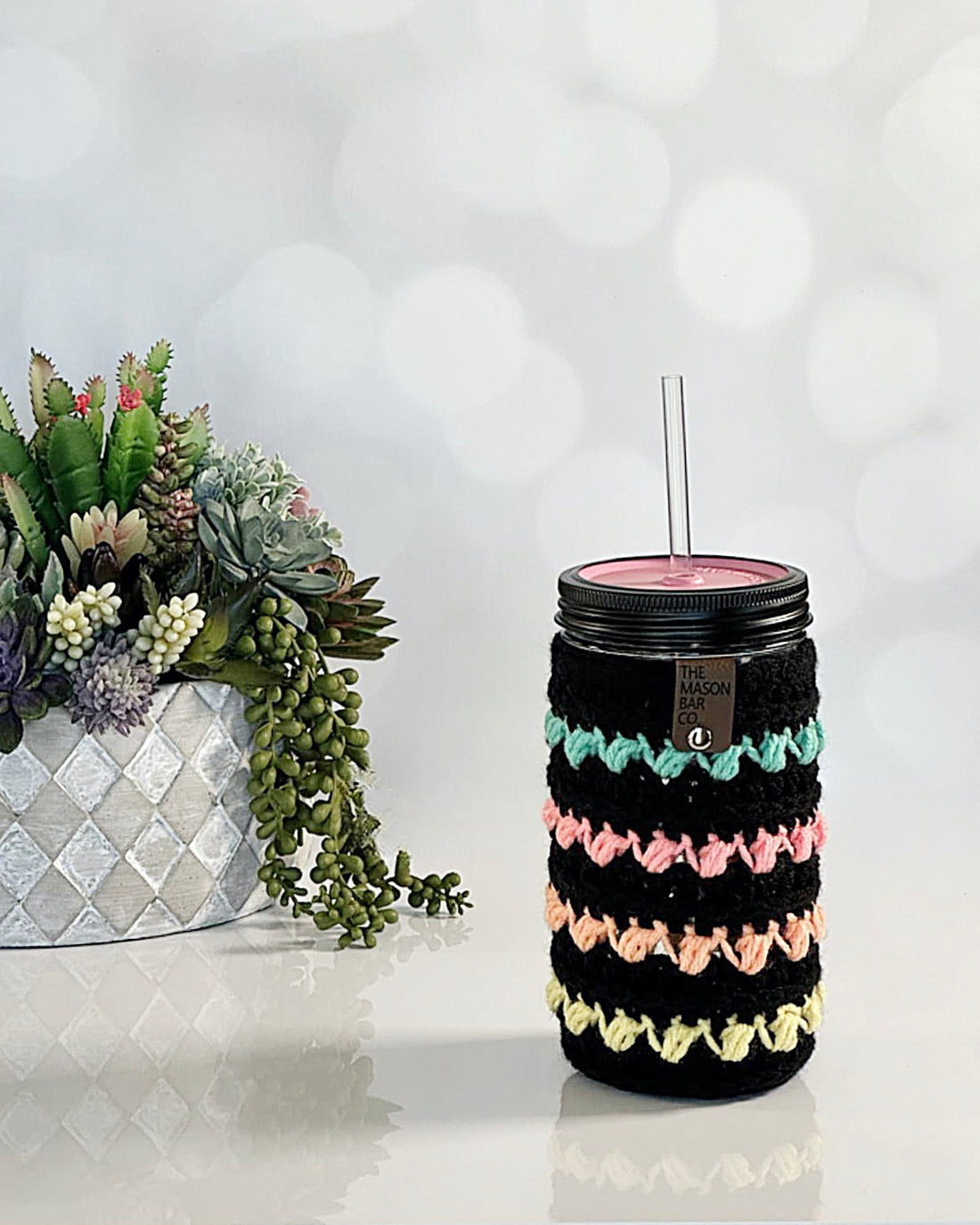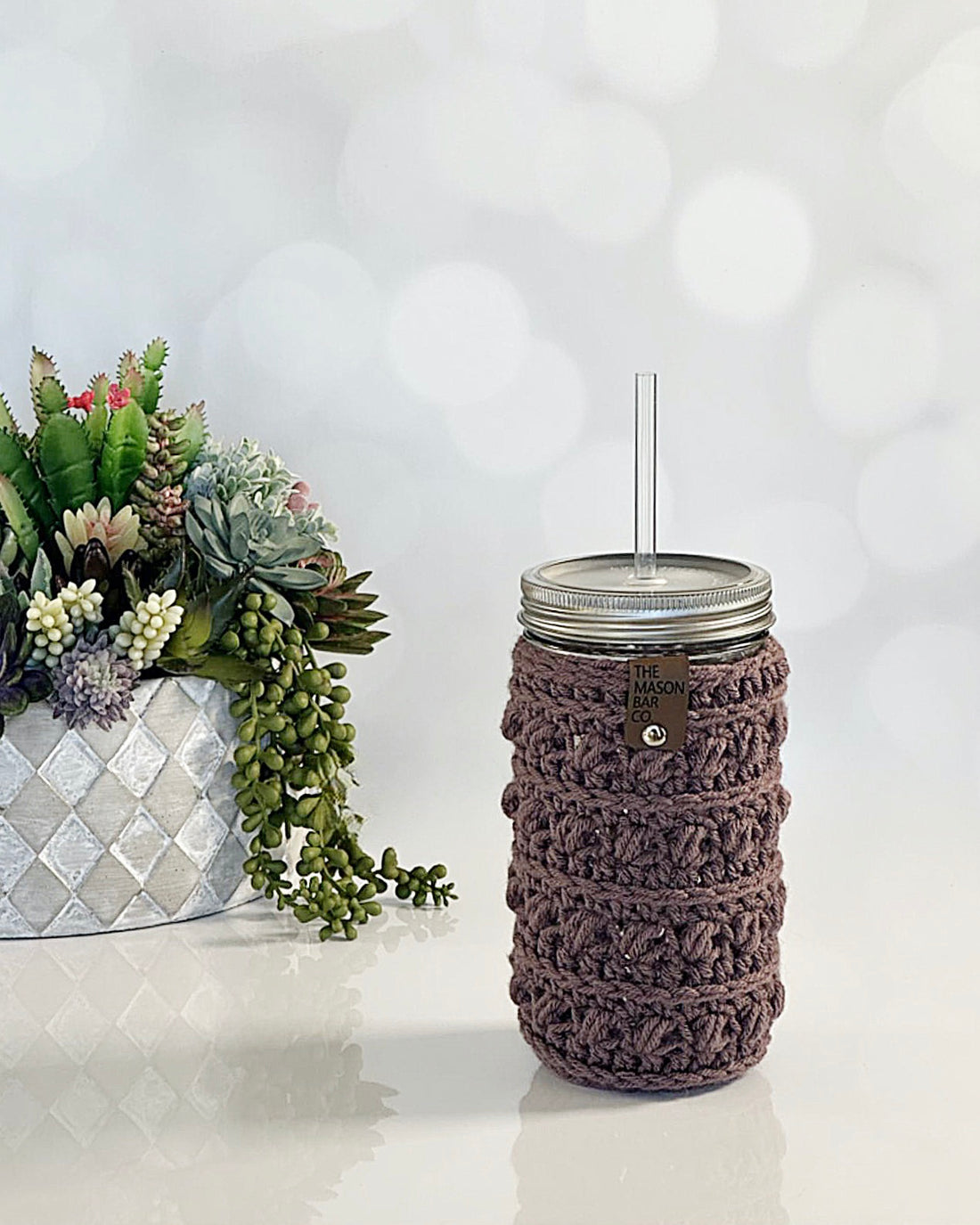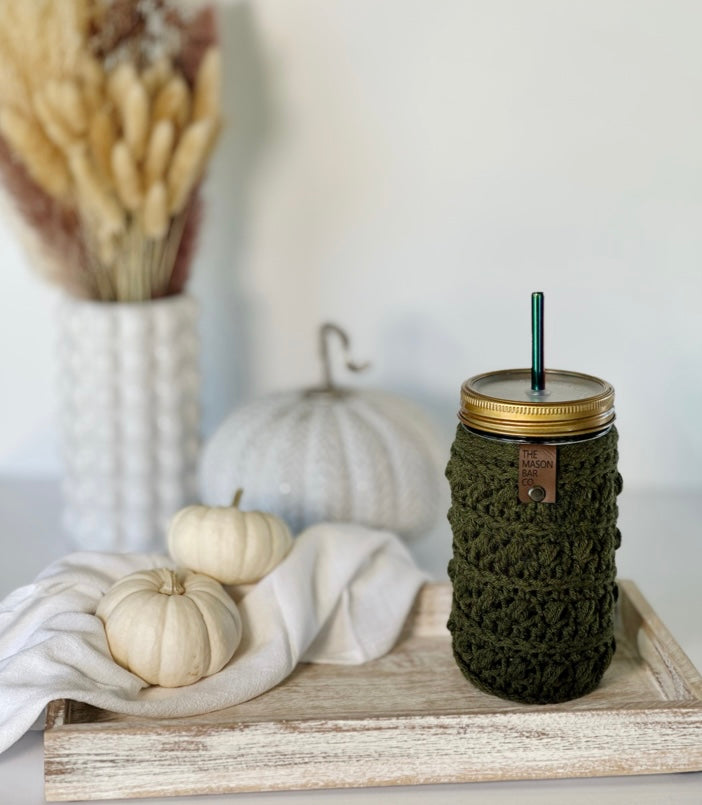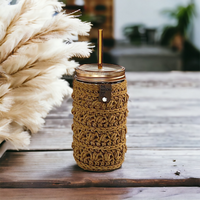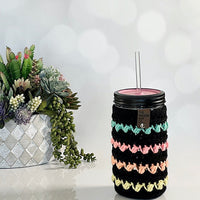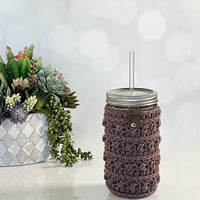 The cable knit cozies are finally back and I couldn't be happier about this collaboration! 
These beauties are hand knitted from another woman owned small business (Yay!)
Available in:
Dapper Grey
Black
Dark Green
Tweed
Bruschetta
Black & Tweed Stripe
Black and Tweed Block 
Sage
Tobacco (Gold)
Black Neon Stripe
Tie Dye (Pink / Orange)
Tie Dye (Blue / Green)
Charcoal
Plum
Dark Green

Red
Measures 7" tall x 4" wide.  Fits from top to bottom of your jar and covers the entire bottom.  
Adorned with a brown personalized MBC leather tag and silver rivet 
--> Fits only The MBC 24 at this time.  (More Sizes to come later)
Follow us on Social Media @TheMasonBarCompany
#TheMasonBarCompany
#MBCGoods
#TheMasonBarTumbler