Authentic White & Silver Alligator Cuff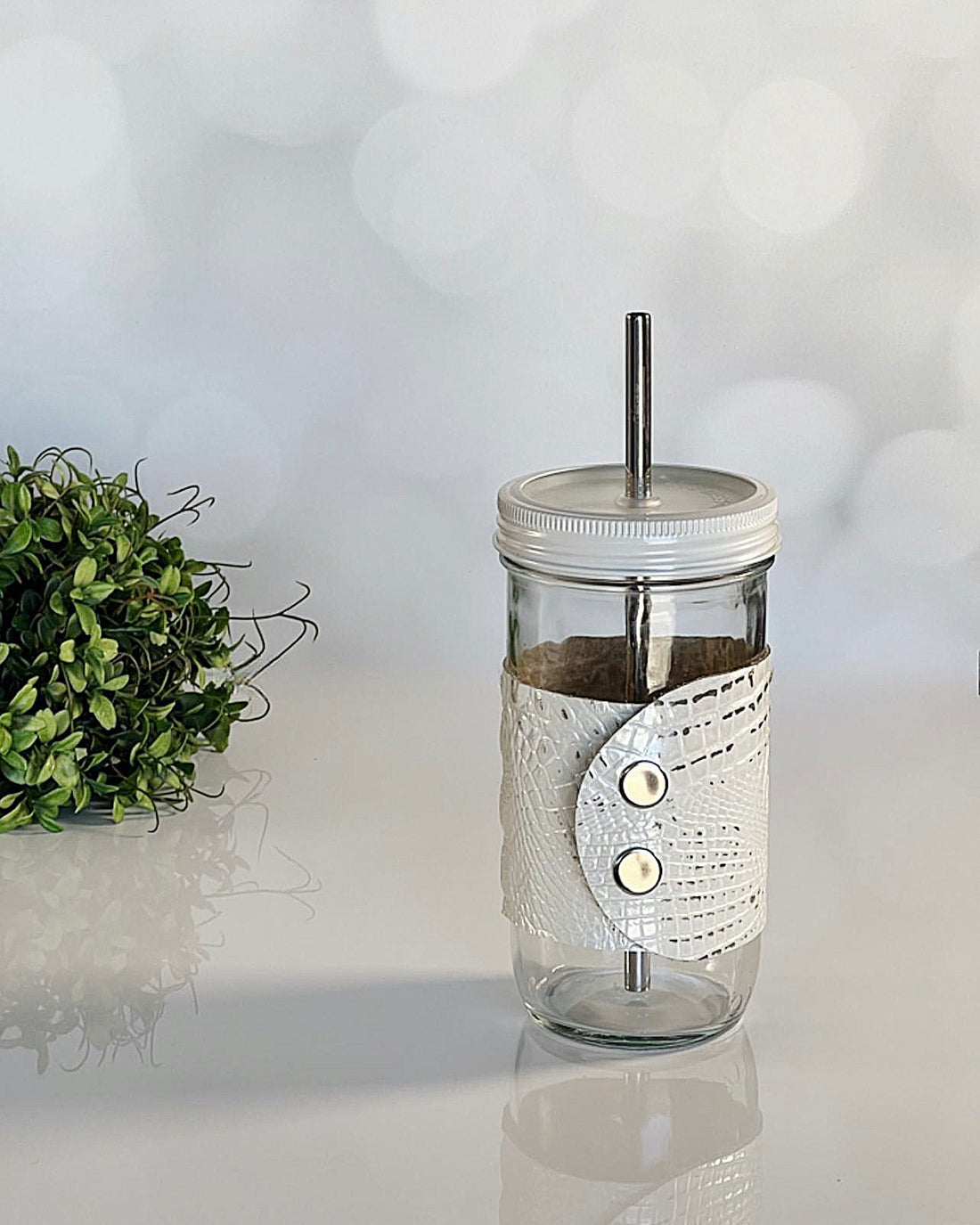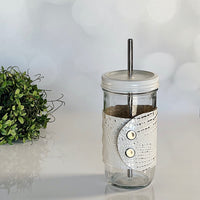 Authentic White & Silver Alligator Cuff
The Authentic White & Silver Alligator Cuff is a soft leather that wraps securely around the MBC 24oz Tumbler Set (only) and is perfect for keeping your hands from getting cold while sipping on your favorite iced beverage. Please use care when handling. Due to handling variations we are not responsible for wearing and hair loss on your cuff. 
Made in house at the MBC warehouse, 100% authentic alligator hide. 
Note: Due to the variations in leather, no one piece will be exactly the same.  
This listing is for one (1) cuff only. Tumbler, lid, band and straw sold separately. 
Your cuff will be a cinch to put on if you snap it while the jar is horizontal (and empty of course).  
Please allow 1-2 weeks processing for your order to be shipped. It will most likely be shipped before then, but we use this as a guideline in case we can't get our hands on the snaps! Thank you!  
"Start by doing what's necessary; then do what's possible; and suddenly you are doing the impossible." -- Francis of Assisi
Make sure to follow us on Social Media for product updates and news @TheMasonBarCompany
#MBCGOODS 
Cheers!