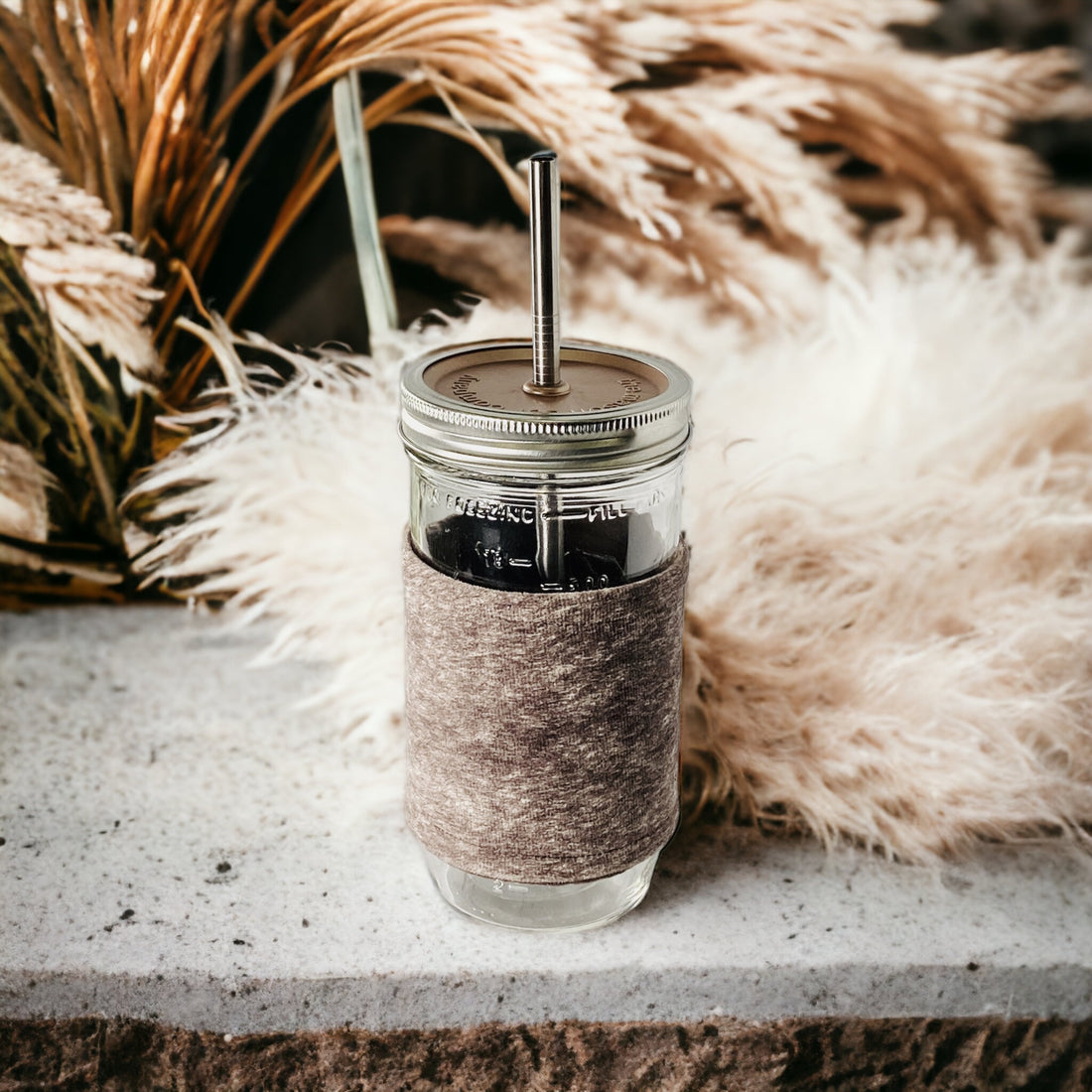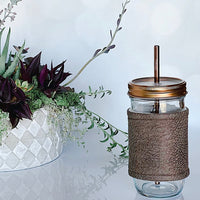 This Mason Jar Cozy will keep your hands cool and your drink hot (or the other way around)!
This faux buttery soft material resembling a leather hide is the perfect addition to almost any color lid and band.  
This is not made of authentic leather.  Lined with a beige lining. 
Fits snugly around your Mason Jars
Slips on like a ring -- no muss, no fuss!
Keeps those drinks insulated!
Keeps condensation off your glass (<~ The best part right?!)
Nice and wide to handle all your fingers (3.5 in./9 cm)
Handmade with  quality fabric 
A little stretchy, very soft, and machine washable, lay flat to dry
Your pattern may vary slightly from the pictures :)
Attention to detail ... Straight Seams, no serger lines
Multiple designs to pick from!
Makes sure to follow us on Social Media for upcoming product news and coupon codes @TheMasonBarCompany
#MBCGOODS
* This listing for the Cozy only, tumbler set sold separately 
Sizing:
Tall: Fits 24oz Wide Mouth Mason Jar