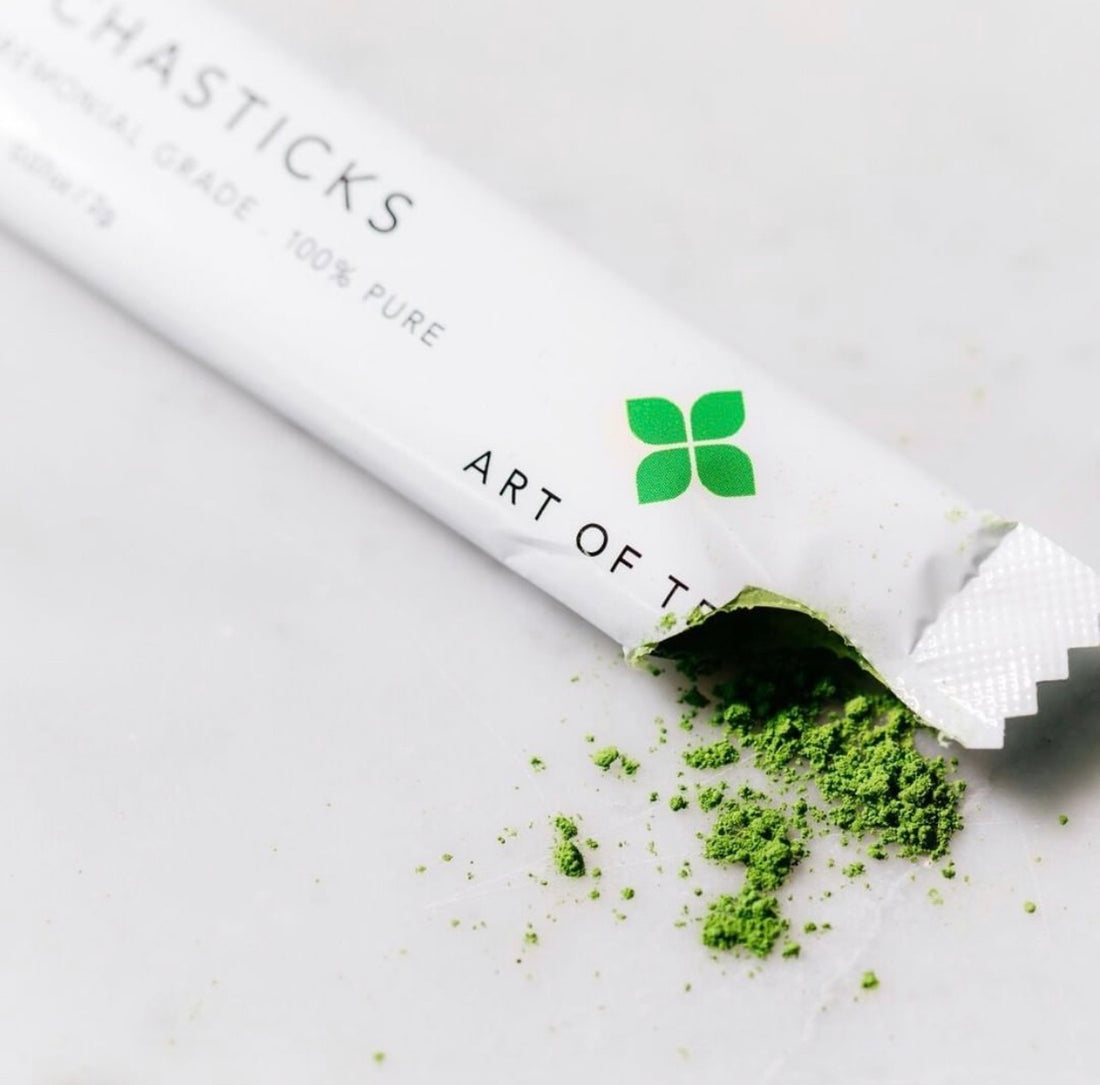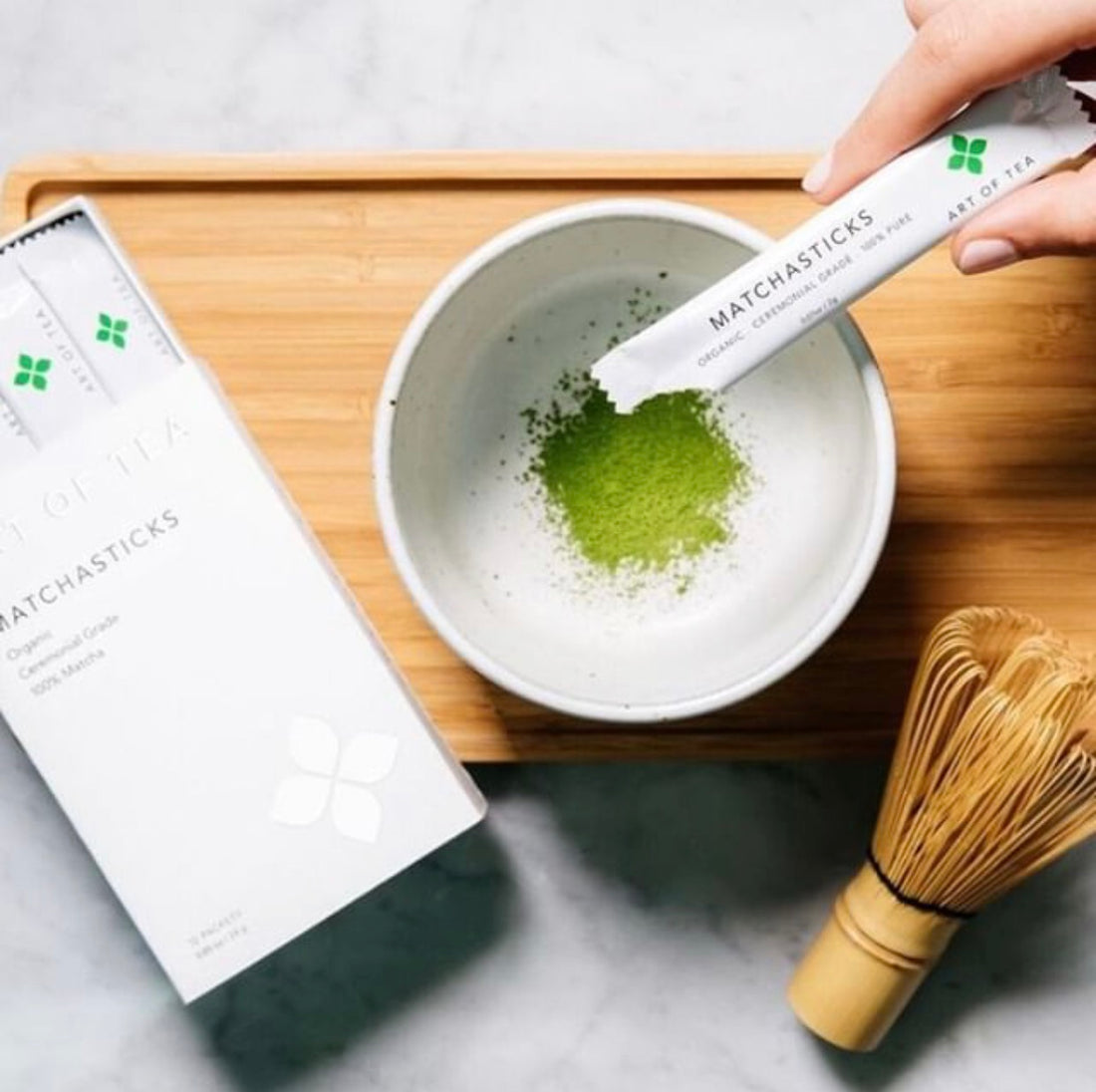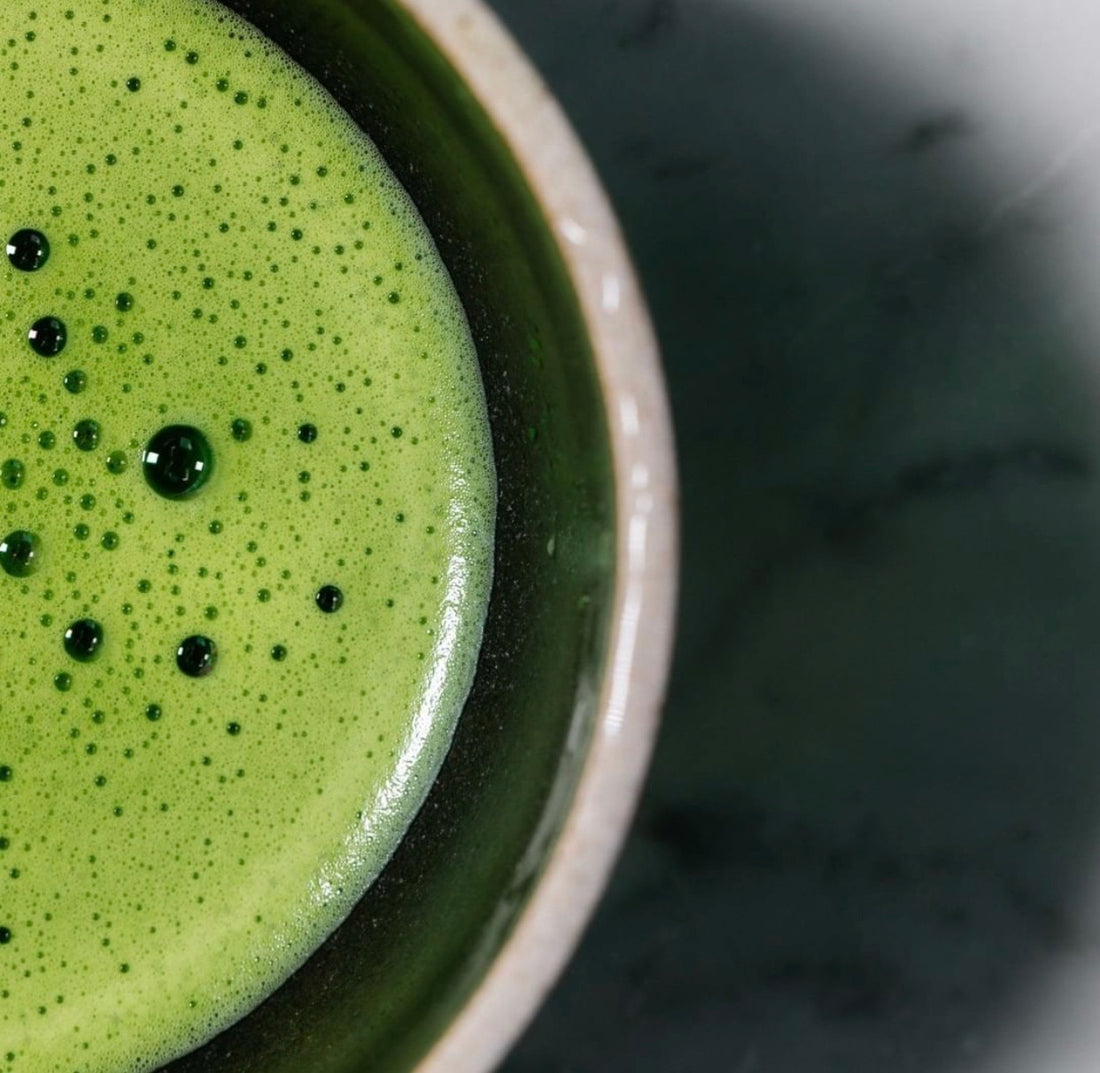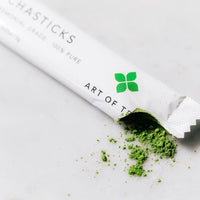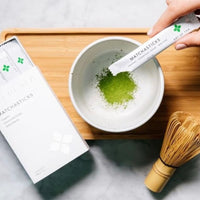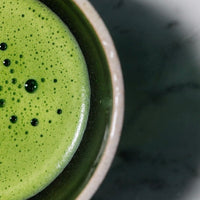 There's nothing in the tea world quite like matcha. The unique powdered tea has been used for centuries by Buddhist monks, and it's quickly growing in popularity among Western tea-lovers. Art of Tea, proudly sources only the finest in premium matcha powdered teas, carefully selecting superlative matcha varieties from the most prestigious tea-growing regions in the world.
Matcha Powder Tea
Matcha powder is finely ground and whisked into water, creating an evenly-distributed cup of fresh matcha tea. Because drinking matcha means consuming the entire tea leaf instead of just an infusion, matcha carries a strong, vibrant grassy flavor and a much higher nutritional and antioxidant content than other teas – and the centuries of tradition surrounding the matcha preparation ceremony make matcha a wonderful way to achieve more peace in daily life
Available in Single Serve Packaging
Pair with the Matcha Shaker and a 24oz MBC Tumbler!