All the Pretty Lights Cozy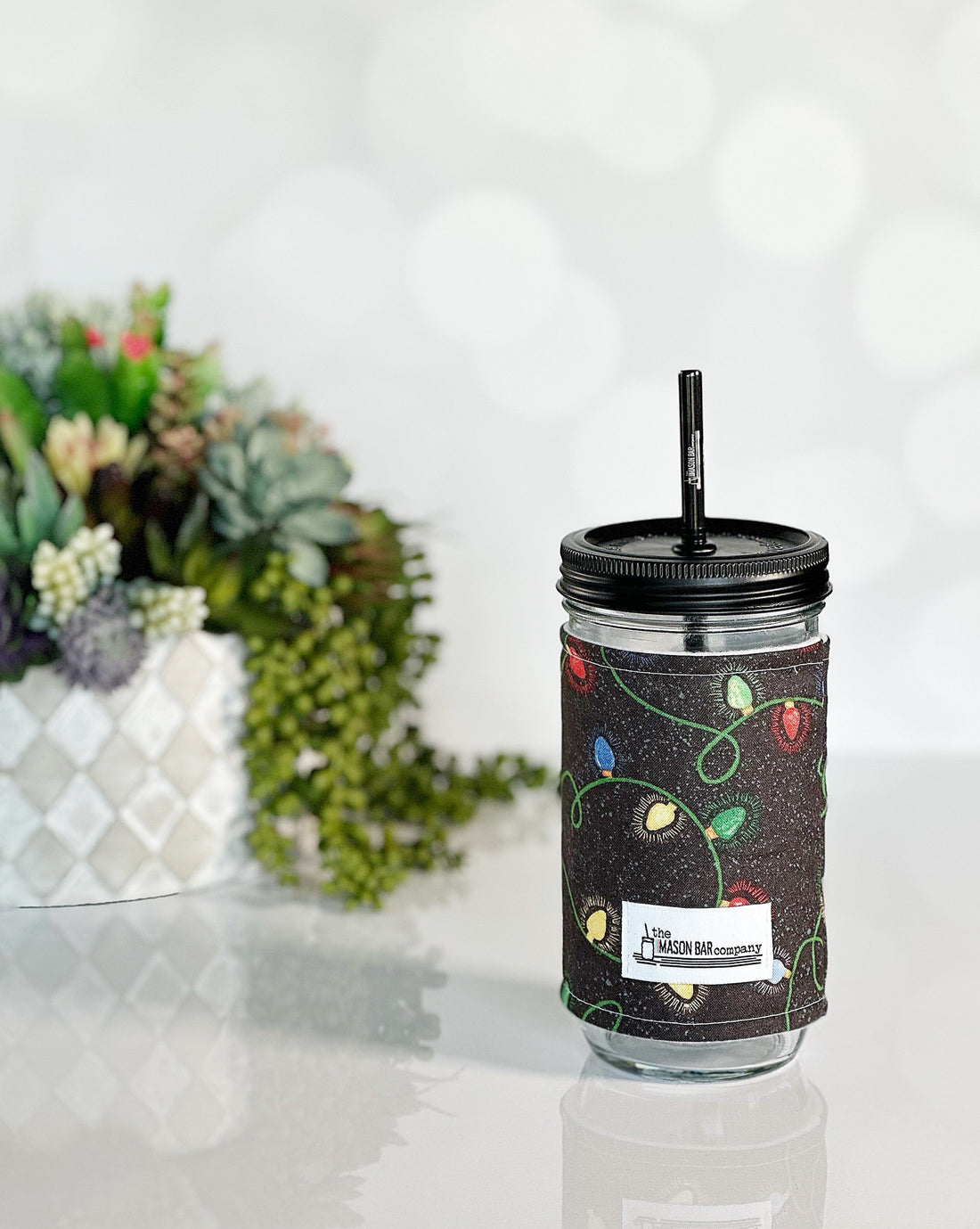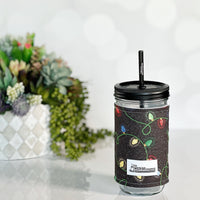 All the Pretty Lights Cozy
I don't know about you, but one of my favorite things to do with my littles during this magical time of the year is take them to see all the lights.  
It's such an amazing reminder of how beautiful this season is.
All the Pretty Lights Cozy is a perfect addition to your wide mouth tumblers and coordinates with many of our lid colors.  
Grab this seasonal favorite before its gone!
This Mason Jar Cozy will keep your hands cool and your drink hot (or the other way around)!
Fits snugly around your 16oz Wide Mouth, 24oz Wide Mouth & 16oz Regular Mouth Mason Jars
Slips on like a ring -- no muss, no fuss!
Keeps those drinks insulated!
Keeps condensation off your glass (<~ The best part right?!)
Nice and wide to handle all your fingers (3.5 in./9 cm)
Handmade with  quality fabric 
A little stretchy, very soft, and machine washable, lay flat to dry
Your pattern may vary slightly from the pictures :)
Attention to detail... Straight Seams, no serger lines
Multiple designs to pick from!
Makes sure to follow us on Social Media for upcoming product news and coupon codes @TheMasonBarCompany
#MBCGOODS
* This listing for the Cozy only, tumbler set sold separately 
Sizing: