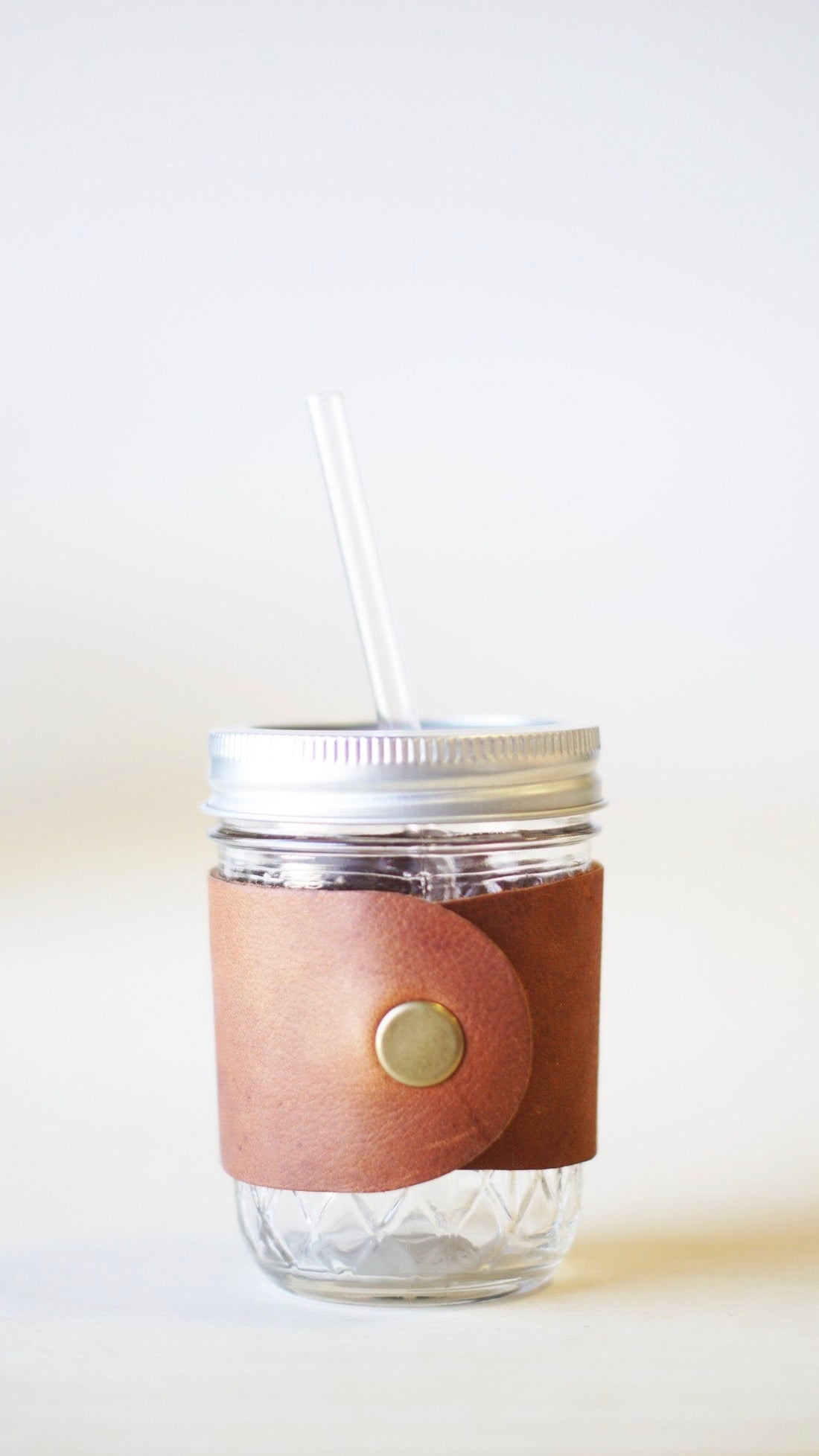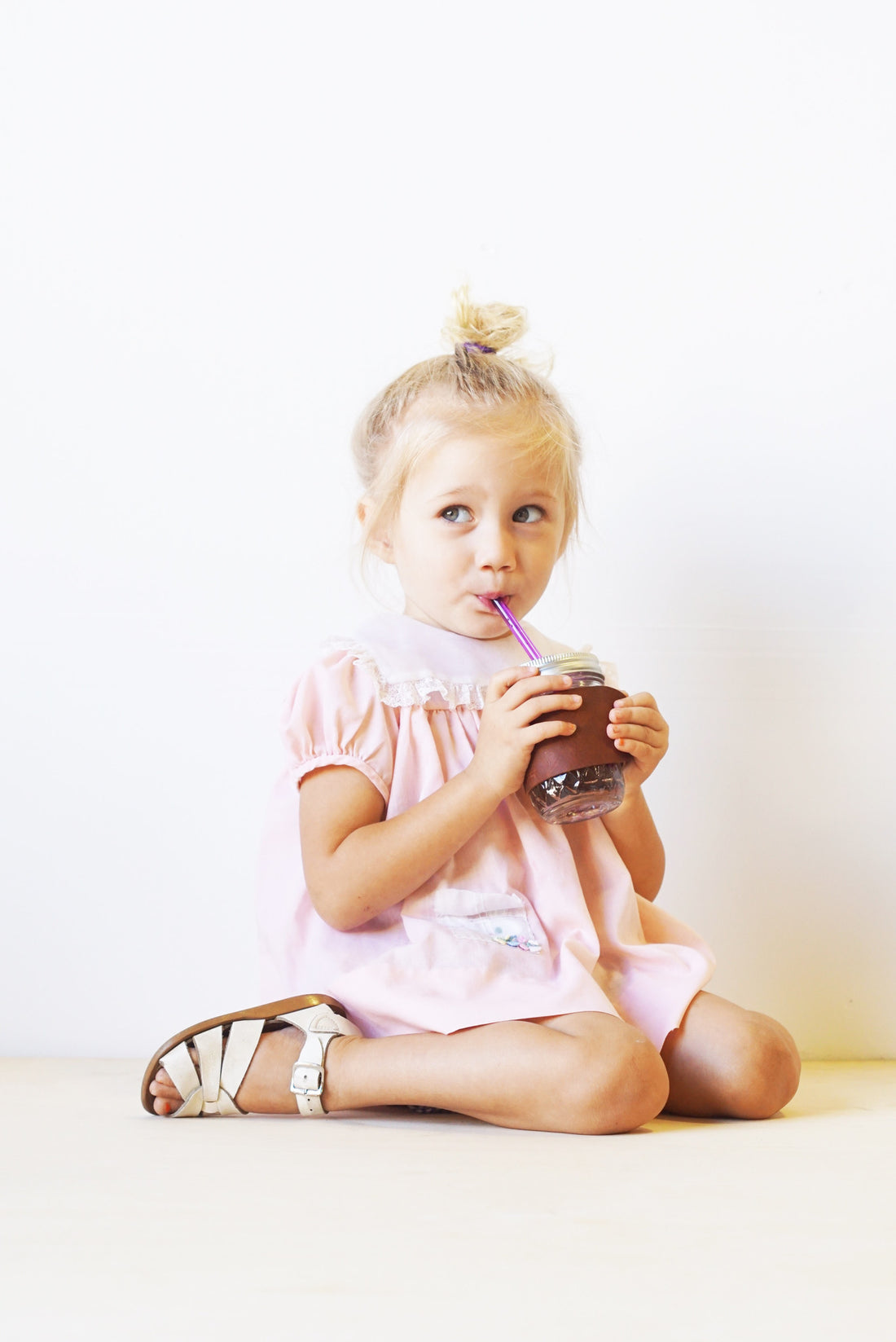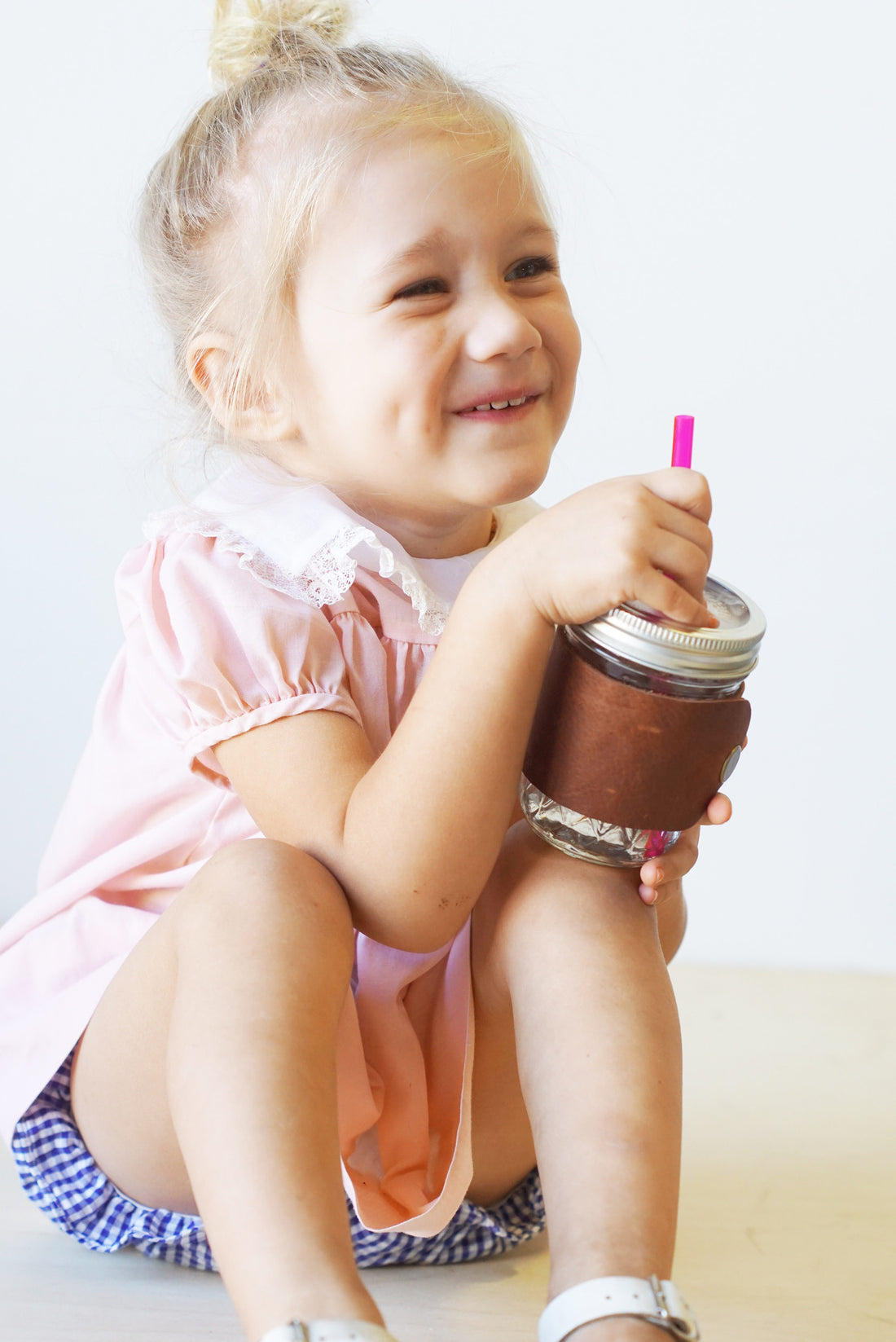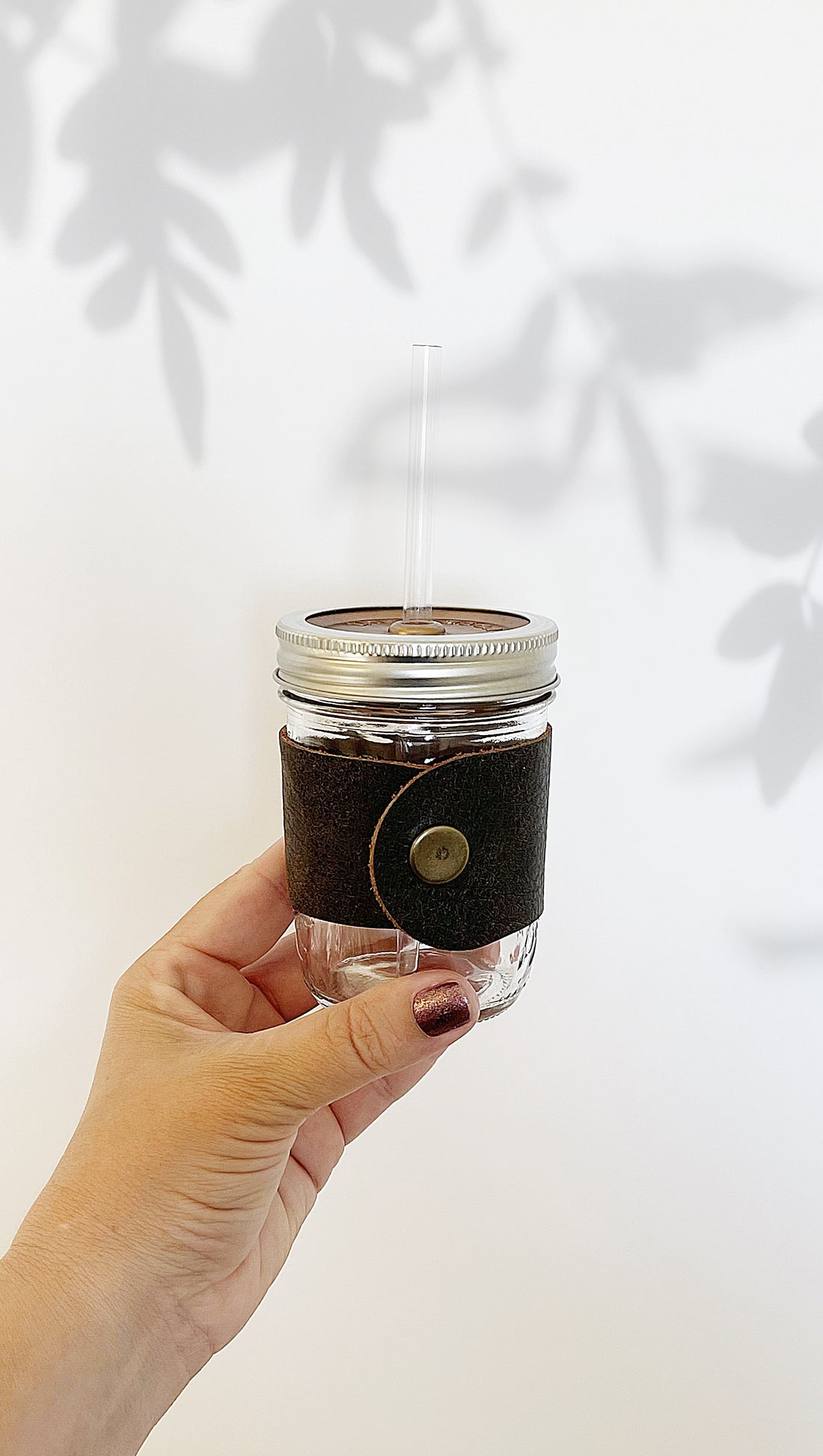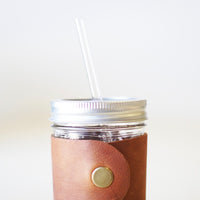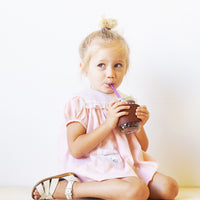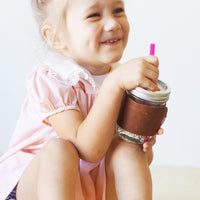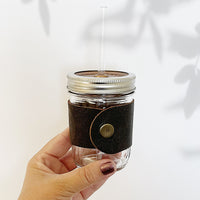 The little Leather Cuff wraps nicely around 8 and 12 oz. jars (only) and is perfect for keeping little hands from getting cold and keeps your kiddo eco friendly while on the go.
Made in house at the MBC warehouse and is 100% Made in the USA.
 Jar, band & straw sold separately.  Leather color may vary on each cuff.  
 #MBCgoods