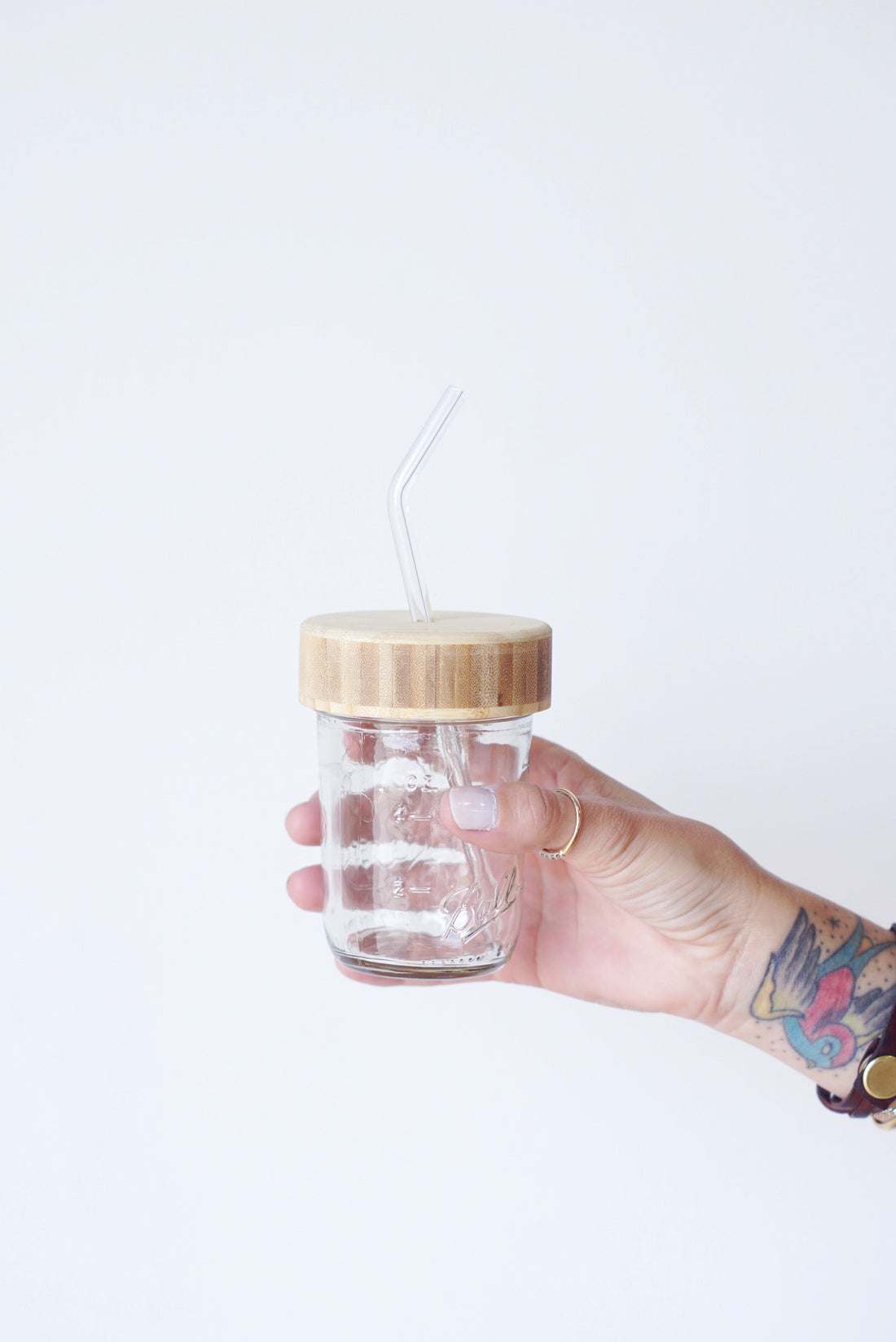 "Don't limit yourself. Many people limit themselves to what they think they can do. You can go as far as your mind lets you. What you believe, remember, you can achieve." -Mary Kay Ash
Glass straws are a must if you're an oil lover! Durable and sleek for hydration on the go.
Our glass straws fit perfectly in our MBC lids as well as our Bamboo Lids! 

>>> 8 inch length: 8 + 12 + 16 oz. jars.
>>> 9 inch length: 24 + 32 oz. jars.
Follow us on Social Media @TheMasonBarCompany for new products and coupon codes! 
Please note: Straws are sold individually.  Price includes one glass straw
#MBCGOODS