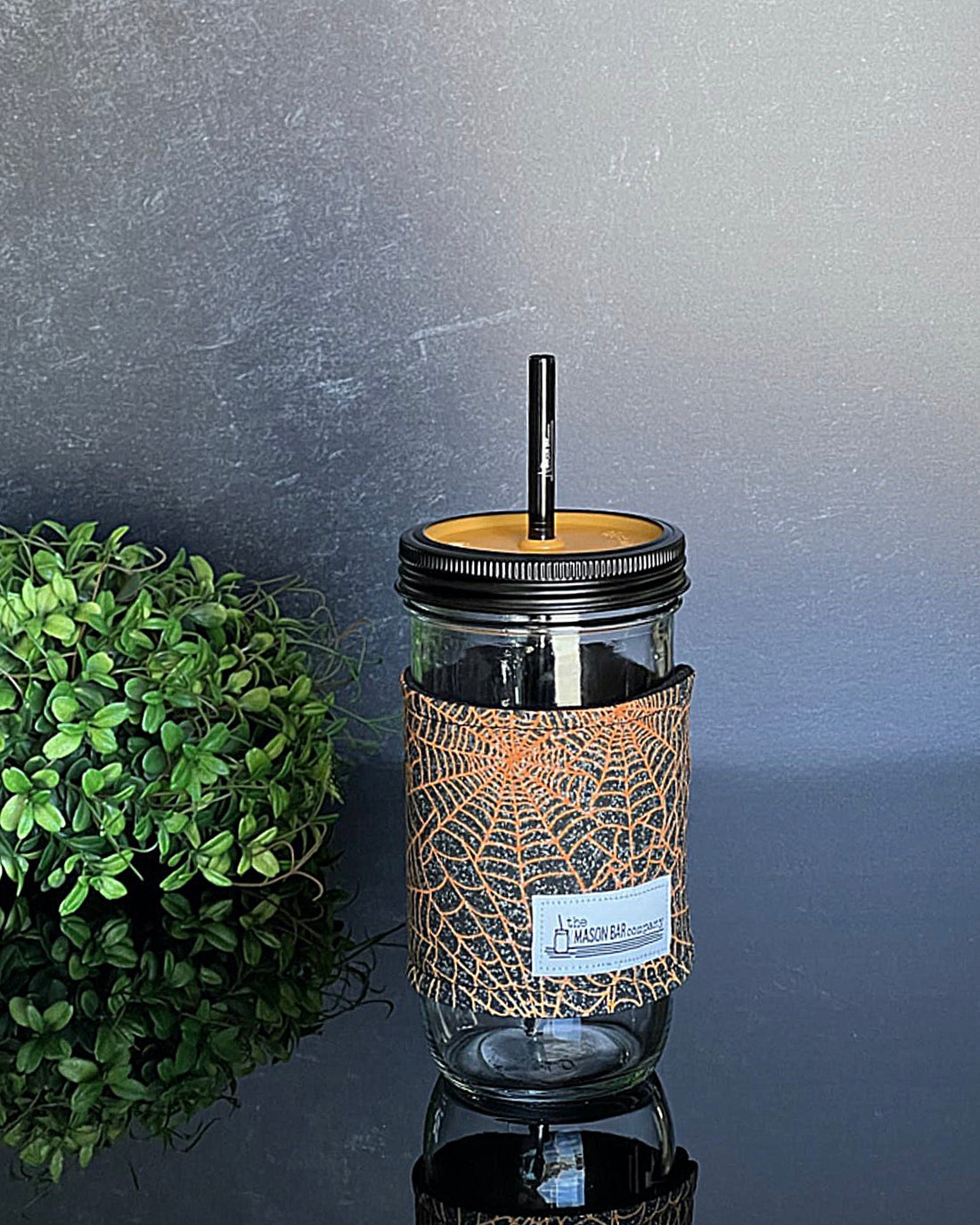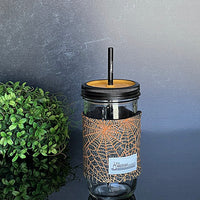 This Mason Jar Cozy will keep your hands cool and your drink hot (or the other way around)!
Make sure to check out our other 3 spooky season prints!
Just a few things to consider before picking your size.
Due to the cozy having multiple gradients and colors, no 2 cozies will be the same.  
Fits snugly around your Mason Jars
Slips on like a ring -- no muss, no fuss!
Keeps those drinks insulated!
Keeps condensation off your glass (<~ The best part right?!)
Nice and wide to handle all your fingers (3.5 - 4.5" inches)
Handmade with  quality fabric 
A little stretchy, very soft, and machine washable, lay flat to dry
Your pattern may vary slightly from the pictures :)
Attention to detail ... Straight Seams, no serger lines
Multiple designs to pick from!
Makes sure to follow us on Social Media for upcoming product news and coupon codes @TheMasonBarCompany
#MBCGOODS
* This listing for the Cozy only, tumbler set sold separately 
Sizing:
Standard: Fits 24oz, 16oz Wide, 16oz Regular Mouth
Tall: Fits 24oz 
Jumbo: 32oz Regular  & 32oz Wide Mouth